Tips to Avoid Online Dating Scams
Author: Darryl Stewart
Date: July 15, 2013
Categories: Dating Advice Dating Tips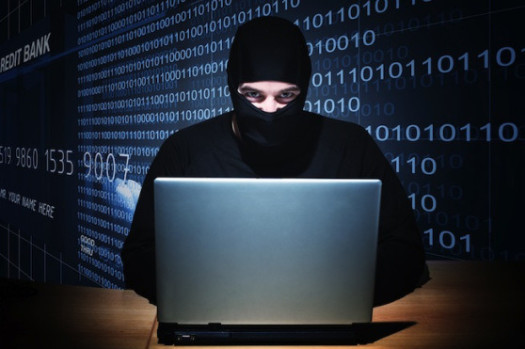 Tips to Avoid Online Dating Scams
You would think its common sense not to send money to someone you've never met in person, but have only chatted to though an online dating website.  However, there are people who become victims of web dating scams everyday.  I am going to take a look at the best online dating tips to avoid getting scammed online.
Web Dating Scams Tip; don't pursue long distance relationships with people from online.
Stay local.  When you stay locally you reduce your chances of being a victim of a scam.  When you're in the same geographical region as the other online dater, you can arrange plans to connect.  If you're talking with someone online who does not want to connect and this person lives in a close proximity to you, it's a major sign that they are trying to scam you.
Web Dating Scams Tip:  Don't give away personal information.
This should come as no surprise, giving out personal information to any you don't know is a bad idea.  Giving your personal information out over online dating sites opens the door for identity fraud.  You have to protect yourself and not get trapped by handing out information that could ultimately cost you a lot of money.
Web Dating Scams Tip:  Watch for grammar.
A lot of time scammer are contacting you from foreign counties.  It's a good idea to pay attention to how they command the English language.  If you think the online daters native tongue isn't English.  Start asking question to find out more about this person, if they're not real, this will scare them away.
Web Dating Scams Tip:  Use Search Engines for background checks.
Take the online daters name and stick into a Google or Facebook search to see if it populates any results.  Its almost for certain that if the person is legitimate they will appear if the search results.  If not, its time to block this person, they're trying to fool you into doing something you're going to regret.
Web Dating Scams Tip: Only use paid online dating websites
If you have to sign up to an online dating website, you'll need to use a credit card.  When the company has the credit card on file it will be easier to track the person who is going to be scamming you.
Web Dating Scams Tip:  Be Cautious
If someone is too eager to take the conversation away from the confinements of the dating website, it should be a sign something might be wrong.  Proceed with caution; this person may be trying to chat on IM or E-mail in order to gain access to your personal files.
Web Dating Scams Tip:  Check out all pictures
There are various websites you can check pictures on to see if they're real people. If the name that comes up doesn't match the name you were given, then you should start asking question or just completely cut off all ties.
Web Dating Scams Tip:  The Solider Syndrome
One of the biggest online dating scams are people claming to be soldiers back from war.  They want money and they will ask you send it to them.  This is a complete scam.  Don't get suckered in my their sad stories, they're just trying to play you for money.
Web Dating Scams Tip:  Don't Open Attachments
Don't open attachments from strangers.  If someone sends you a photo in an attachment and you open it, you may have unwilling allowed a virus to infect your computer.
Web Dating Scams Tip: The Sob Story
Don't fall for the sob story.  Many scammers will try and get you to believe in their fake sad stories.  They will try and make you feel bad for them so you will get your guard down.  This is when they will try and scam you for money and take advantage of you good-natured feelings.  Don't let this happen to you, keep an open mind, don't fall into the trap of a sad story.
Web Dating Scams Tip:  Make That Date
Don't waste anytime in making a date to meet face to face if you feel there are some malicious intentions.  If the person will not agree to meet you then you know, you were right about this online dater.  It's now time to get far away and report this person.
Web Dating Scams Tip:  Site Checker
Find site online that list particular scammers online.  If the name they're using populates in the list you know for sure they're scamming you.  At this point, you should report them and cut off all contact to this person.
Online dating scams are a huge problem right now.  Don't become a victim follow these online dating tips to avoid scammers and protect yourself today.
Tips to Avoid Online Dating Scams

,
Author: Darryl Stewart
Originally from Rhode Island, Darryl Stewart moved west to Los Angeles where he attended The University of Southern California. There he obtained his masters degree in Communications, and now he currently works for a major television network.