TripExciter Review: Expensive New Dating Site
Link: TripExciter : Expensive New Dating Site
Author: Darryl Stewart
Categories: dating site review online dating review Reviews
TripExciter Review: Expensive New Dating Site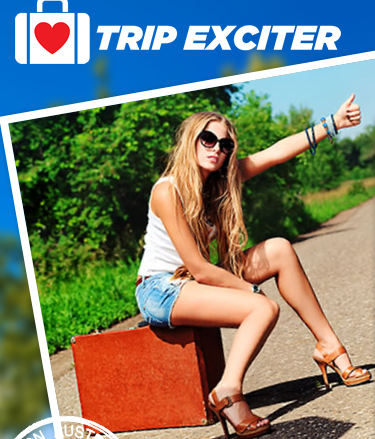 I do a little travelling every time I get a vacation, so I timed my TripExciter Review to when my summer vacation began. I strung together all my vacation days and a few long weekends, and ended up with just under a month to play with. I don't have an unlimited amount of dough to spend, but I did convince my dad to lend me his old 70′s VW Westfalia camper van, and planned a trip across the country to San Francisco and back again. I planned to stop at all the famous tourist traps and hidden gems along the way, and hoped to get a little dating in along the way. TripExciter is a site geared towards hooking up travellers for dating while they're on the road or in the air. Ultimately, this site isn't as good as a site like PassionSearch, where you can access millions of members across the globe to make dates wherever you are or plan to travel to, but we'll get to why TripExciter is lacking in a minute.
NEED TO KNOW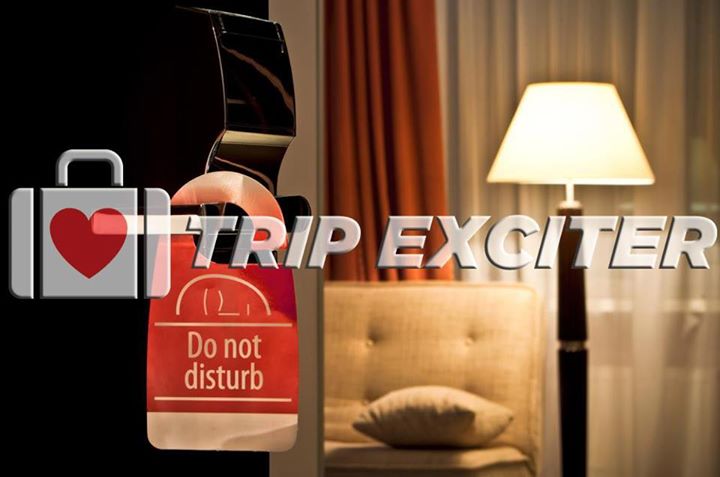 We've all been out on a vacation on our own, or travelling across the world somewhere and wished that we could have a companion, a date, or even a potentially romantic encounter while we're away from home. Normally in the old days, meeting people on route somewhere was a rare affair, but thanks to online dating, you can anticipate when and where you'll be during your trip and organize your dates before hand. That's where a site like TripExciter wants to make their in roads.
You start off plugging in your information for your initial free profile by giving them very basic facts about yourself, including  your country of origin. Frankly I found their over simplistic profile creation kind of laughable, but it seems like they aren't necessarily interested in hooking  you up with compatible people, just anyone who happens to be at your same destination at any given time.
Once your information is in, your free profile is done, and they let you take a look around. Unfortunately, all the things on the site that you want to try are blocked, unless you upgrade to one of their paid memberships. You know this story. So, since I'd be using the site for a month, I chose the month membership. Here is the breakdown of how their membership pricing works:
PRICING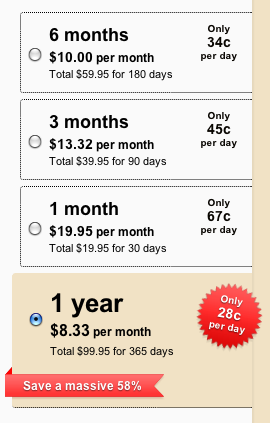 As you can see, the prices are fairly average for a dating site these days. Obviously the yearly rate is the most economical, but before you get that, you should read why this site is really lacking in good dating site qualities. Plus, who among us is travelling all year round? And are you hiring for an assistant!
The free membership lets you do a basic search for people and see who is online, as well as lets you send members "winks". You can use their "encounters" function which matches you to the most compatible members, and add particular people to your favourites page.
When you upgrade, you get all those basic features PLUS full use of the email feature, you can send gifts to people  you like, you can set up a video profile, use the site's online insta-chat, use the mobile app, look at your astrology chart, keep an online dating diary, and ready others' diaries.
Over all, that might seem like a lot of features, but let's be honest – who needs to pay for an online diary or astrology chart when all that stuff is available free on the web? But we'll get into the problems with the site in a minute. First, the good things about TripExciter…
CROWD PLEASERS
During my trip across country, I used TripExciter every day. The mobile app is great, as is the video profiles people uploaded. With a static profile page, you only get so much of a sense of people you're considering dating. But a video profile is much more revealing. And while I myself didn't use my diary function at all, reading women's diaries gave me a glimpse of what works and doesn't work for each woman. It's a good way to prepare for a date and avoid pitfalls that other men had made with them.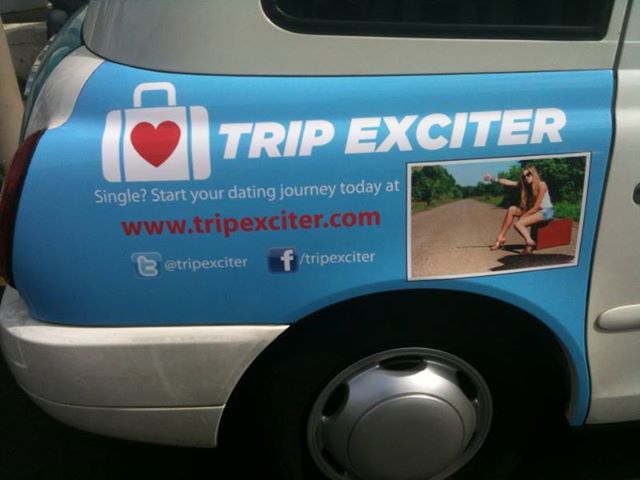 DATE SITE CONS
The main problem with this site is that it is hardly global, and is seriously under populated. I did some looking around the site, and kept reading in people's dating diaries that the site left them wanting when it came to international travel. To make matters worse, even here in America, I found that there were hardly any members that came up in a bunch of my searches. Sure, if  you're travelling in Manhattan, you'll find pages and pages of people at the same place. But I was doing the back roads of the country looking at hidden gems. Sometimes there wasn't anyone around for hundreds of miles. This is because they're so new, that the site is really hurting for people at the moment. My suggestion would be to use a site like PassionSearch which has millions of members everywhere, and just change the city to wherever you'll be visiting in the search bar. I have a yearly membership to PassionSearch, and that's what I did when I couldn't find anyone using TripExciter. And PassionSearch always came through for me!

WRAP IT UP
Over the month, I spent about forty five minutes a day using the mobile app of TripExciter. I ended up only getting together on 14 dates over the 30 days, even though I was looking to hook up with at least twice as many women. The problem with the site is that is just doesn't have the people on there yet, especially if you're travelling off the beaten path. Plus, from what I read in other people's diaries, it isn't international enough, outside Britain and the U.S. Skip this one, everybody, at least until it gets more people on there!
TripExciter Review: Expensive New Dating Site

,
Author: Darryl Stewart
Originally from Rhode Island, Darryl Stewart moved west to Los Angeles where he attended The University of Southern California. There he obtained his masters degree in Communications, and now he currently works for a major television network.