Gay Dating Tips: Update Your Online Dating Profiles
Author: Travis White
Date: July 3, 2013
Categories: Adult Dating Dating Advice Dating Tips Gay Dating Sites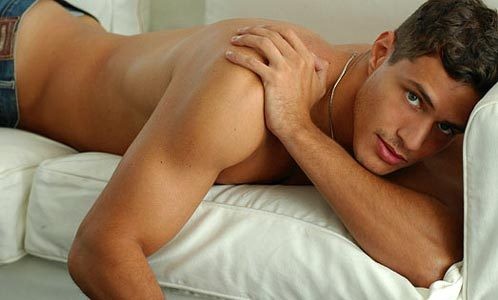 Gay Dating Tips: Update Your Online Dating Profiles
I was cruising around the net reading personals ads and decided it was time for some more tips on creating better listings that will increase the likelihood of them getting read by guys that are looking for someone like you.
You've probably heard the old adage or variations of it that say, "Your first impression is the most important and lasting impression". Online, first impressions are formed by what you've written in the personals ad.
If your personals ad hasn't been drawing too much attention or the right kind of attention, then it's time for a tune up.
Here are 4 ways to make your personal ad better.
MAKE A HEADLINE THAT GETS ATTENTION
There are two things that guys surfing the personals sites use to make split second judgments on whether or not to read the full listing or details of any ad. One of those items is the headline.
If you personal ad doesn't state anything interesting, or isn't applicable to the guy who is reading, you're unlikely to find a date.
If you're cruising for sex you'll find that you'll use a headline that is more telling than you cock size or if you're a top or bottom.  Use something more imaginative and you'll get a better response.
Grab a pen and pad of paper and jot down half-a-dozen to a dozen things about yourself. What's interesting about you? What are your interests? What's odd about you? What's funny about you? Keep the ideas short — two or three word phrases.
Then you need to make a short list of the most important things you're looking for in a guy.
Now you have a list of 12 to 20 ideas you and draw from to create an interesting headline.  You won't have a lot of space to write your headline so make sure you come up with something that can fit all the characters allotted.  Oddly enough, some online dating websites make you headline your username, in this case the site is going to try and suggest name for you, make sure its not something like "what_ever_username404040".
UPLOAD YOUR PHOTOS
If you've been trying online personals sites and you haven't been having any luck and you don't have any photos of yourself posted; start snapping some photos of yourself and get them posted.
Photos are the other thing that guys notice when they're scanning or searching personal ad sites. Even if you only have one picture of yourself, it can mean the difference between guys responding or not.
Even if you're shy about posting photos you should at least have some at the ready so that you can share them when you're ready.
PROVIDE ADDITIONAL INFORMATION
In addition to your body stats and what kind of relationship you're interested in finding there is often times a section asking you additional information about what you're looking for, this is a good time to list some things you'd like other guys to know about you.
If you leave this area blank its usually a bad sign that something is wrong or that you're hiding something.  It comes across that you don't know exactly what it is you want and this is a turn off to other men.
This additional information should not be negative.  Don't make a list of things you're not looking for, instead focus on the positive things in your life or positive things you would like to find.
You can use this space to talk about what you're looking for in the other guy.  This way it will narrow down the dating field and it all allow you to focus more on better matches.
UPGRADE YOUR MEMBERSHIP
When you use your free membership you will always have limitations on which features are available to you.  Whereas, if you're a member of the online dating site you can have access to all features and there is not limit on how many guys you can contact, how many photos you can upload and access to instant chats.
Another good reason to have an upgraded membership is that paid members get featured first on the site.  They're the first group of guys that will be shown to all members in searches and general browsing.  You'll have a better chance of getting responded to if you're a paid member.
Personal Ads definitely work but sometimes they need to be fixed up and presented correctly.  If you have the right information in your ad from text to pictures, you'll be fine and the dates will come flying in.
Gay Dating Tips: Update Your Online Dating Profiles

,
Author: TravisWhite
Travis White is 28 years old and grew up in California. He came out 7 years ago while attending Tufts University where he completed an Engineer Degree. He loves surfing, being at the beach, hitting the volleyball around, and other typical California stuff. He's WebDatingScams.com resident gay dating expert.