4 Online Dating Tips For A Successful Online Experience
Author: Darryl Stewart
Date: July 8, 2013
Categories: Adult Dating Dating Advice Dating Tips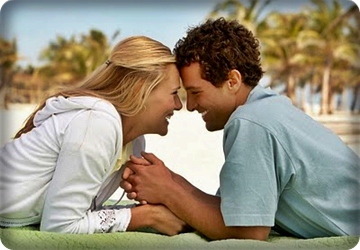 4 Online Dating Tips For A Successful Online Experience
Whether you're looking at pictures of friends or friends of friends on Facebook or cruising online dating sites like SocialSex for fun looking for fun or relationships can be tough work.  Finding a match online is just as intense and hard work as looking for it in person.  I'm going to give you 4 simple online dating tips that will help you to find love or whatever it is you're looking to get out of your online dating account. 
Dating Tips 1: Make A Good Profile
Your profile is going to make the first and most important statement about you.  It's the first thing any guy or girl will see, so you need to make it stand out without being too over the top.  First, you need to choose a picture that makes you look amazing.  This is by far the most important thing; initial attraction is key to finding the right matches.  The picture needs to actually look like you, not some one-time shot where you look like a model.  Post the picture that will look most like you, so that when you're on your first date there won't be any surprises.  Neither men nor women recover quickly from being let down.  Second, never say anything too crazy in your profile headline or statement.  You can tell a joke but don't spend 40 minutes trying to create a person that isn't you.  Get you ideas down on paper of exactly what you want and what you're looking for.  People will be turned off if the profiles looks too thought out.  Let you voice come though in the text, give basic details, your interests and your vitals.  That should be enough, along with a nice picture to get you on some first dates with some quality men or women that you have interest in, too.
Dating Tip 2:  Don't Rush The Process
When it's the right time to meet, you will know, don't rush into meeting someone you're interested in online.  If you let the natural process take place, it will work out better for the both you.  You should stay clear of over sharing information and keep the conversation neural and basic. Taking a little time between online responses, its ok to show you're interested but you don't want to come off as too eager.  On the flip side, never ask the other person why its taking them extra time to respond, it will make you seem crazy and you haven't even met this person before, a sure way to kill any chances of meeting in the future.  Enjoy the pursuit and take your time.  The last thing you will want to do is come as too strong.
Online Dating Tip 3:  Be Prepared For Disappointed
Everyone knows someone who has found love online.  They have had a successful relationship and ended up marrying their online lover.  However, you have to remember not everyone is going to find love online.  You need to be ready for the let downs and disappointment of finding the wrong person, before the right one comes along.  You'll have to expect that other you want to see again will not call you back and will not be interested in having any further relations.  One of the best things online dating can do for you is make you resilient and picky.  Once you learn to go on a couple of dates before you get too invested, you'll start to increase you chances of finding someone who is the right match.
Online Dating Tip 4:  Offline Is Off Limits
When you think you've found a new love interest you're overcome with excitement.  Your first instincts are you jump aboard and get right into things.  When you're online dating its important to remember if you want to take the relationship offline you need to behave when you're online.  Don't bombard the person when they're offline with tons of messages, you need to keep things cool and relax.  Its ok to show you're interested without harassing him or her.  Online takes a lot more time than meeting someone in person, you don't have a lot of history to fall back on, just words.  Let things develop at a pace that is comfortable for the both you.  Its ok to have sex with them, as long as you make sure you still show there is an interest in getting to know them better.
These 4 online dating tips are common to fit all online daters.  By follow this dating advice you will allow yourself to have a much better online dating experience.  The main point of these tips is to take your time and don't over think your emotions, you'll need to stay in check, let things flow and don't come off too strong.  If you allow yourself time to develop slowly with the other person, you will allow for the best chance at finding love or fun from your online dating profile.
4 Online Dating Tips For A Successful Online Experience

,
Author: Darryl Stewart
Originally from Rhode Island, Darryl Stewart moved west to Los Angeles where he attended The University of Southern California. There he obtained his masters degree in Communications, and now he currently works for a major television network.