EroticAds Review: One Of the Best Adult Dating Sites!
Link: EroticAds : One Of the Best Adult Dating Sites!
Author: Darryl Stewart
Categories: Adult Dating adult dating site dating site review online dating review Reviews
EroticAds Review: One Of the Best Adult Dating Sites Out There!


I knew that I was going to have a good time during my month long EroticAds review because one of my best buddies on my rec. league hockey team, Lars, has been using the site for almost a year now, and his post-game stories while we drain beers and eat chicken wings at Hooters are out of this world. God I love hooters. The restaurant is pretty good too. However, you have to assume that when a guy is talking about his conquests using an adult dating site that he is probably embellishing a little. But there were a few nights when he'd get that night's hookup to meet him at Hooters and we'd all get a look at the new hottie he'd be sexing up over the next five hours or so. And they were ALWAYS gorgeous. And Lars is nothing special in the looks department. So I figured I'd have it made in the shade, since I am so handsome and humble. Now let's get to my results – hopefully they end up differently than a few of my recent terrible experiences with sites like JustHookUp!
NEED TO KNOW
I loved starting my EroticAds experience right off the bat. There is a lot of crap out in the world of  adult dating sites, but this one is really flashy and well designed.

The funniest thing is the animated picture of fornicating rabbits that is in the banner at the top of every page. On the front page of EroticAds, you're presented with a line up of some of the most beautiful models you've ever seen, and they're going to help you go through your initial free membership process. There is one that does all the talking, and she gets progressively more and more naked as you fill in your information. I found it difficult not staring (and drooling if I'm being honest) at her. Whoever decided to cast her as the site's virtual tour guide should be given a raise, because she sure gave me a raise!
It only took me about ten minutes to give them my deets. Basically they want to know where you live, what sexuality you are, and what sorts of sexual experiences you want to have. I told them I was a heterosexual man looking for almost everything the site listed, from threesomes to BDSM, although I would be perfectly happy if I got thirty days of straight-up, hot, one-on-one sex with hot, young women!
I should point out here that the site is very inclusive in terms of trying to get everybody laid. If you're gay, or want to experiment in homosexual sex, this is the site for you. If you're a transsexual, or looking to meet transsexuals for some hot transsexual sex, this site has 'em. If there's one place where you aren't judged (and in fact are encouraged) for your proclivities, it's on an adult dating site. Believe me – there's thousands of people that want to engage in the most depraved thing you can think of! Thank god!
CROWD PLEASERS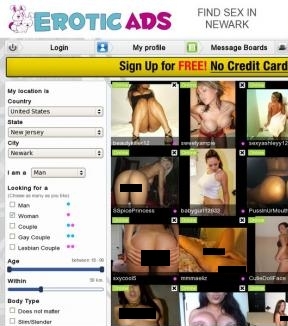 My free membership was completed, and the site brought me to the first page of about a hundred featuring all the women in my area looking for some casual sex. My profile must have been highlighted as a new member, because before I could really get into looking through their profiles, a woman had emailed me. To read the email, the site told me I had to upgrade to their paid membership (two options). Lars had already told me how the site is one of the most reasonably priced adult dating tools out there, so I knew it'd be easy on my wallet. I got the Gold membership which got me total access to everything the site has. Features like web chatting, the email feature, and insta-chatting. I also had unlimited access to their endless supply of streaming XXX movies. PLUS, this site has a members' sex video section where people upload their own amateur trysts (solo and with partners) for other members to enjoy. I know mine did. I also got access to the site's group forums and online discussion boards. Lots of dirty talking there, my friends!
PRICING
So here's the breakdown of the pricing:

Like I mentioned above, the Gold Membership is the way to go. It's only a bit more expensive than the Silver, and gets you unlimited access to EVERYTHING. Totally worth the money. If you do choose the Silver membership you get the three basics: the search pages, the email feature, and the three month Get Lucky or Your Money Back Guarantee.
DATE SITE CONS
I really enjoyed the site a lot, but if there was one complaint I had it is that the site doesn't have a section for people looking to buy sex toys or gear. When you're getting together with sex minded people, you're going to want to bring some extras into the bedroom for even more fun. I suggest they contact some respectable high-end retailer, and let people like me shot for sex toys in the same place we search for casual sex partners.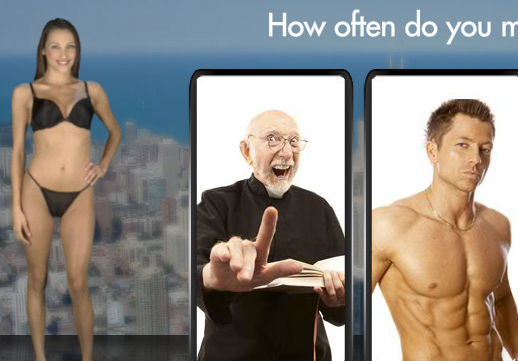 WRAP IT UP
Over the month I sent out 59 emails to different women and couples over the month, using the site an average of about twenty minutes each day on my PC or mobile phone. I ended up having 34 dates with 32 women, and two MF couples. I met up with young college girls, sultry MILFS, kinky dominatrixes, and submissive slaves. But the highlight using EroticAds for me was the second threesome I had with a married couple. She was a blonde bombshell with the biggest natural bosoms I have ever seen (and yet still perky somehow). Her husband and I gave her a lot of orgasms that night! We even had a sweet Eiffel Tower moment.

EroticAds Review: One Of the Best Adult Dating Sites!

,
Author: Darryl Stewart
Originally from Rhode Island, Darryl Stewart moved west to Los Angeles where he attended The University of Southern California. There he obtained his masters degree in Communications, and now he currently works for a major television network.