DATING TIPS FOR A FIRST DATE
Author: Darryl Stewart
Date: June 5, 2013
Categories: Adult Dating Dating Advice Dating Tips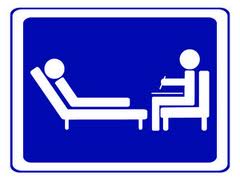 SINGLES GUIDE TO THE FIRST DATE
Often single men and women who date online lack the skills to be successful when meeting their potential new mate in person.  Whether the date is for casual sex or a relationship, there are always list dos and don'ts that need be followed.  Dating tips have become so generalized its hard to know what to believe.  Thankfully, I have a lot of experience in the dating world and can provide both single men and women on which dating tips are going to get you laid or get you married.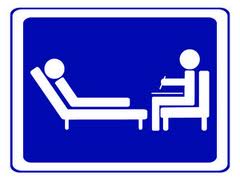 DATING DOS
Good advice for first dates is crucial for success.  To feel confident on your next date you need to follow my rules.  The right way for men and women to start a date is to be ready for great conversation.  Conversation is the key for a successful start.  Generic conversation easily becomes boring and will lead to awkward silence. To prepare, research the profile of the person you're meeting.  You will learn about what interest them, this way you can develop questions to find our more information.  It will keep the date fresh and lively.  That being said, don't make all serious conversation, for men and women to be successful they need to keep the dialogue funny, light while still being intriguing.
Another major tactic is to listen.  Ask questions to the person regarding what they've said to you or slip a piece of something they've told you into the conversation to prove you've been a good listener, it really goes along way.  When you're connecting always present yourself with great hygiene.  Have a fresh set of clothes, brush your teeth and show that at least one good reason why you'll be a good match.  Make sure your night is fun, often times single men and women will think a successful meet should be at the movies.  That's why getting dating advice from someone experienced will help you succeed.  Try going to dinner or for a coffee, a place where you can talk without interruption.   One of the best dating tips I can offer to single men and women is to be on time.  Making anyone wait doesn't look good and goes against all good dating advice.  You only have one chance to make a good first impression with your date, so take the chance to start off right.
Dating tips for men woman are so similar because everyone wants the same results.  Most time making eye contact is a dating tip that gets lost among single men and women because they're nervous.  You need to get over the nervous factor and look your date in the eye.  Make your man or woman feel like they're the only person the room.  Confirmation is necessary, the day of the date, call or email the person to check the time and the place.  Be friendly, kind and happy on your date.  Pace yourself so you're not coming off as too much, but treat them with kindness and respect.  Become a better dater by follow these dos.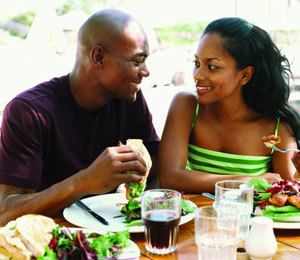 DATING DON'TS
It's easy to be a nice but there might be little things you notice that could ruin your date.  Single and men and women have to be aware of things like not playing with your cell phone when on a date.  You're on a date with a man or women, not your phone.  Put the phone away or the date could be over sooner than you like. Never talk to your date about ex boyfriend or girlfriend.  This dating tip and been the subject of many dating advice conversations.  However it still seems to find its way into your date conversation.  This is something that you can talk about as the relationship moves forward; it has no place for a first date.
The next dating tip is easy to follow, easy on the cologne or perfume.  You don't need to smother your date in your scent.  Another dating tip don't that is easy to avoid is not talking about anyone in a negative manner.  The last thing you want your date to think is that you have a mean streak.  Make your date proud, don't be a downer.  Good dating advice has always never to buy a gift on the first date.
Buying your date a present adds a lot pressure.  Remember this is your first date, if it goes well you'll have other opportunities to buy a present. I said before not to take your first date to the movies.  However, if the date goes that way make sure it's not a depressing film.  Choose something happy that will make your date go more smoothly.  This dating tip is so important to a successful date.  Never talk about your political or religious ideas, these can come later in the relationship.  Moreover, don't make any dirty jokes on the date, keep it basic and neutral and your date should be successful.
Probably the most important dating tip to offer anyone going on the first date whether it's a man or woman is not to pressure you date into having sex.  Unless it's clear before you meet that sex is on the table, stay away from it. However, kissing your date good night is ok if you're sure that both of you're comfortable with that.  Last bit of dating advice to follow up on the date if you liked the person.  Don't hesitate to make a second date.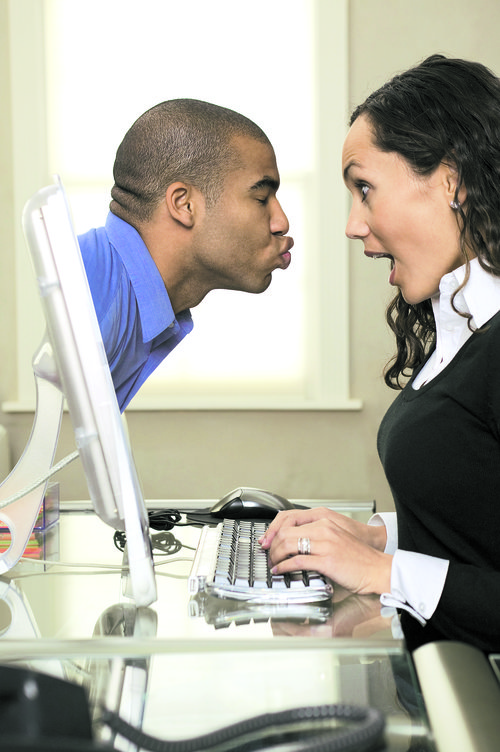 YOU'RE READY FOR THE DATE
Follow these tips and pay attention on your night out.  The smallest slip up could mean you don't get a second chance.  Dating isn't easy, but don't make it harder on yourself by not listening to these dating tips.  Everyone has the equal opportunity to succeed, put your new dating habits to the test.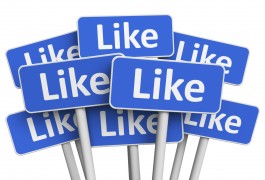 DATING TIPS FOR A FIRST DATE

,
Author: Darryl Stewart
Originally from Rhode Island, Darryl Stewart moved west to Los Angeles where he attended The University of Southern California. There he obtained his masters degree in Communications, and now he currently works for a major television network.