PassionSearch Review: A Great Dating Site!
Link: PassionSearch : A Great Dating Site!
Author: Darryl Stewart
Categories: dating site review online dating review Reviews
PassionSearch Review: A Great Dating Site!

I loved every minute of my review of PassionSearch because finally I have had a good experience with an online dating site! Over the past few reviews that were focused on online dating, the sites were either lacking in quality (like Zoosk), or just ridiculously terrible (like FindYourFaceMate). At last I had a month where I met a bunch of really cool women, didn't have to pay an arm and a leg for a fantastic dating site with cool features, and had the chance to connect with one especially special lady. But we'll get to her in a minute. First I want to talk about how nice it is to use a site that has a good compatibility algorithm. For a bunch of the sites I've reviewed lately, either the site's profile creation was too quick and simplistic (which didn't give the system enough information to make matchmaking an accurate science), or waaay too long and complicated (which made the whole process a tedious affair). PassionSearch on the other had found that happy median where it took all the information necessary to get me matched with women with whom I was really compatible, and yet wasn't drawn out and overly complicated. In fact, there was a really pretty virtual vixen that guided me through the process, and made it go by in a flash. Before I knew it, the free membership was ready, and I was brought to the search page to start looking through the women.
NEED TO KNOW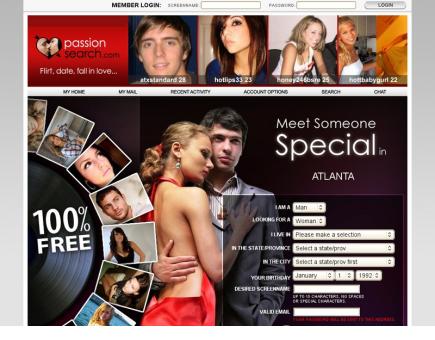 Once I had been brought over to the search pages, I was overwhelmed with the amount of beautiful, sexy ladies that lived in my area and were looking to meet new men for dating. As I looked through each profile, I was astounded at how cute and downright crazy hot some of these babes were. And the best part was, like I mentioned earlier, their personalities and interested, and values, and goals in life were very compatible with my own.
As I was looking through the women and making notes on which ones I wanted to contact, I noticed that my inbox had a message in it. Some woman had seen me on her search page and liked what I had to say in my profile, and must have liked the look of me too. To read her message I had to upgrade my membership from the free one that I started with to one of two paid options the site had. This did not take me by surprise, since this site obviously had some serious design and programming money behind it, and they need to make their cash back somehow. And, since it doesn't have annoying ads or banners flashing through the whole time (which is really nice), I didn't mind paying the site's fee to get access to everything they've got. I chose the gold membership (which I'll get into the features and price of in a minute), which gave me unlimited access to the whole site.
So, I read her email, and she was available to get together that very night, if I was game for a nightcap. I told her I'd be happy to, and we met up at a nearby pub for a drink and a chat. One thing led to another and we ended up back at her place where we got nice and cozy. It was an amazing start using the site! She had pursued me! And she was awesome!
CROWD PLEASERS
I knew that I wasn't going to marry the first woman that I met at the site, so over the next month I used the site to its fullest. Like I said, the two options for a paid membership are the silver and gold. With the silver membership, you get the basic features – the search pages, the email functionality, and the money back guarantee (meet someone in 3 months, or full refund). The gold membership gets you all those features plus unlimited access to everything else the site has to offer. That means the mobile app, the web catting feature, the group forums, the members' videos section, and the XXX movie theatre. The thing I liked most about the site (besides the women they chose for me – very compatible) was using the mobile app. I could head down to my favourite pub and watch the game while I checked my PassionSearch inbox and insta-chatted with a woman. In fact, more than a few nights I invited an interesting woman to join me once the game was over, and we'd go from there!
PRICING

DATE SITE CONS
The  problem with PassionSearch for me is a minor one, but one I'll talk about because I don't want you to think that the whole site was peaches and cream. The one thing I didn't care for on the site was the way that some of the people on the forums behaved themselves. Some of the people on there were obviously just trying to annoy and troll, and I thought the site could use some moderators on there that could curb that sort of useless behaviour. Other than that though, the site it primo!
WRAP IT UP
In conclusion, over the month I used the site I sent out 89 emails to women, and got 59 responses. I received emails from 11 women independently, and answered them all. I went out on 25 first dates, and second dates with 7 women that were especially sexy and compatible. There are two that I will continue to see for a long time, because both of them are just spectacular. The site's matchmaking was right on the money with those women, and who knows – maybe one of them will be a life time keeper. For now though, I just want everyone out there to know, this is one online dating site worth every penny!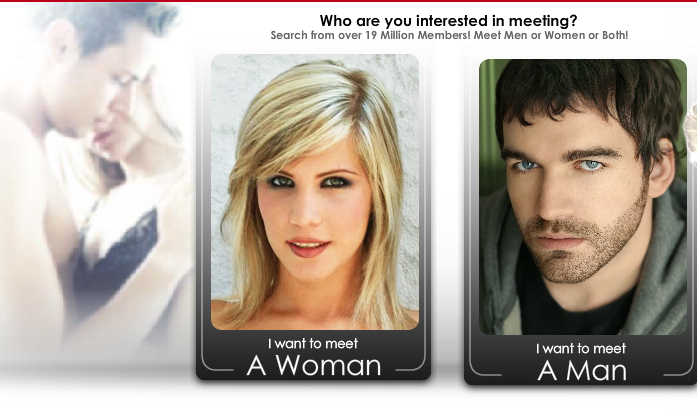 PassionSearch Review: A Great Dating Site!

,
Author: Darryl Stewart
Originally from Rhode Island, Darryl Stewart moved west to Los Angeles where he attended The University of Southern California. There he obtained his masters degree in Communications, and now he currently works for a major television network.