OKCupid Review: OVER-RATED ONLINE DATING SITE!
Link: OKCupid : OVER-RATED ONLINE DATING SITE!
Author: Darryl Stewart
Categories: dating site review onl;ine dating site online dating review Reviews
OKCupid Review: OVER-RATED ONLINE DATING SITE!

Whenever I get to review a big name in online dating like OKCupid, I get very excited. After all, using one of the most popular dating sites in the world means the possibility of meeting that special person, right? Wrong. At least where OKCupid is concerned. Over the month I tried out this site, I came to realize that it is an overrated piece of junk that cares more about you reading is advertisements (all over the site), or upgrading to one of its pay memberships (despite telling you how great the site is because it's free). After 30 days, in a nutshell, I can tell you you're better off using a quality site like PassionSearch instead.

When I started at OKCupid, they begin by touting how their site is completely free, and they're the best at getting to know the real you with their proprietary matchmaking system. Then they're going to find you the perfect matches using their system. Unfortunately, this meant that I had to go through their boring and gruelling profile creating process. I'm not saying that I wanted to jump right into the dating pool, but I certainly didn't need to spend more than forty minutes plugging in insane details about myself and answering silly questions. It was a turn off right off the bat, and made me want to open a new tab and watch some farting gorillas on youtube (which was a hobby I told OKCupid about during my profile creation – just in case there's a woman out there with the same proclivity).
NEED TO KNOW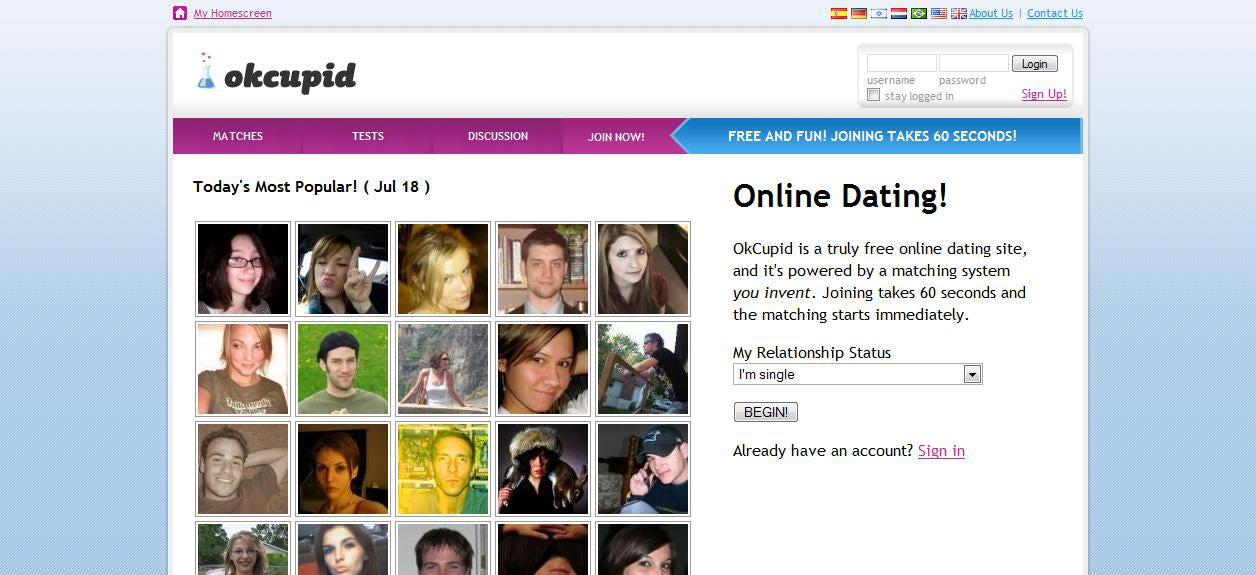 The first thing you need to know about this site is that it is hardly free. Oh sure, you don't have to pay anything if you don't mind a constant stream of annoying banner ads and other advertisements constantly flashing across your screen. Personally, I hate ads and all that crap so I found it more than a little frustrating to have to try to ignore them the whole time. Oh, but there is a way to get rid of those ads – to upgrade to a paid membership. Well, what a shock – the free site isn't actually free.  So, I decided that not having to deal with all the ads was worth the cost of upgrading so I did. But when you upgrade, don't expect a bunch of new and exciting features that the free membership people don't get. In fact, the only things you get with an upgrade (aside from the ads being turned off) are more filtering options (which you'd expect the site's matchmaking to take care of itself), putting your photos into albums (wow – welcome to 2001!), being shuffled into a "preferred" section on search pages (seems elitist), and being able to look at someone's profile without them knowing that you've looked them over (stalker mode ON).
CROWD PLEASERS
There were a few things that were nice about the site. Because it is one of the bigger online dating sites out there, I had thousands of local women to look through on the site. Their matchmaking system was average for matching me with compatible women, and I spent a good while each night browsing and emailing especially cute and compatible ladies. Unfortunately I believe there are a lot of fake and abandoned profiles because the site is free. As a result, there were many emails that simply went unanswered. I liked that the site had insta-chatting, because rather than waiting for an email to go back and forth, you can have a little chat in real time. I also liked the site's mobile app and the fact that even on my cell phone, it was easy to navigate and use the site. That being said, there are more problems with the site than benefits, and I'll discuss those after laying out the costs:
PRICING
Regular Membership: Free
A-List Membership: $4.95 – One Month Membership
$3.95/Month – Three Month Membership
$2.95/Month – Six Month Membership
DATE SITE CONS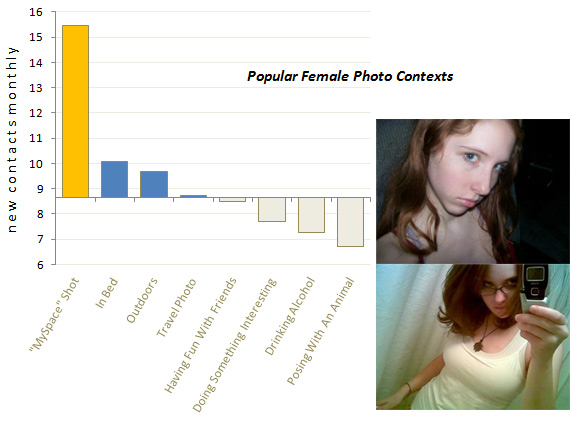 The cons to this site really kind of overwhelm the positives. As I mentioned earlier, the fact that the site is free means that there are a lot of fake and abandoned profiles. Any jerk can make a profile saying they're a gorgeous woman, and then laugh as duped guys like me send them emails requesting a chat or a date. And if someone leaves the site, their membership stays up, so even if they were legit at one point, now your emails just go to an empty inbox. Another problem is that there are a bunch of prostitutes on the site that are looking to meet guys for clients. I got a few emails from them,and it was a huge turn off. I've got nothing against the world's oldest profession in principle, but I was looking for something more like a possible relationship. The ads on teh site with the free membership are annoying, and the paid membership doesn't get you too many perks. Another big problem with the site is that it doesn't have web-chatting. That means that you don't know until your date whether the person you're meeting actually looks like their profile pic, or they've used a pic from high school, and have put on three hundred pounds since then.
WRAP IT UP
Over the month I sent out 149 emails to different women. Because of the problem of abandoned and fake profiles, I only received 41 responses. Of those 41 women, I set up 10 first dates over the month. One didn't show up, and the other nine were perfectly nice. Only one of the nine was what you'd call "super" compatible with me, but I got the sense that she had a lot of interest from a lot of men. Consequently I'm still waiting for a second date confirmation. Overall, I think OKCupid is highly overrated, and you're better of with a site like PassionSearch, which I recently reviewed.
OKCupid Review: OVER-RATED ONLINE DATING SITE!

,
Author: Darryl Stewart
Originally from Rhode Island, Darryl Stewart moved west to Los Angeles where he attended The University of Southern California. There he obtained his masters degree in Communications, and now he currently works for a major television network.