BlackLoverSearch Review : Excellent Ebony Dating Site!
Link: BlackLoverSearch : Excellent Ebony Dating Site!
Author: Darryl Stewart
Categories: Adult Dating adult dating site review Reviews
BlackLoverSearch Review : Excellent Ebony Dating Site!

Ever since I was in the midst of puberty, I knew that I had a thing for ebony women. So when I saw that I'd be reviewing BlackLoverSearch next in the rotation, I was ecstatic! I'm not sure what it is about ladies of colour, but there's just something so sensual and sexual about them. I don't mean to imply that all ladies of every race creed and colour don't have their appeal – believe me I like to participate, not discriminate. But black women have that sparkle in their eye and swivel in their hips that tells you you're in for something very special when you hook up with them for adult dating. I have been with only one black woman in my whole life up to when I started this review, and she was great. But thinking about an entire month of ebony goddesses giving me a night of sheer pleasure without commitment or drama was very titillating, to say the least. Let's get to the deets!
NEED TO KNOW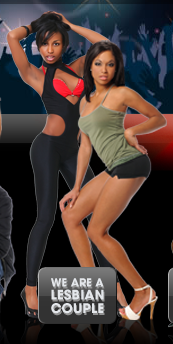 The first thing you need to know about this site is that there have been very few sites that I've reviewed that had such an amazing homepage and web design. From the front page of this site to the search pages and features, this site looks extremely good, and has obviously been designed by people who are up to date in the most eye catching and flashy aesthetics. When you get to the home page, there are plenty of eye candy models there to perky your interests up, and a virtual model to take you through the initial free membership process. If you had any doubt about the sexiness and sultriness of the ladies of colour, just take that initial tour through the sign up process. You'll see what I mean. Not that I fooled myself into thinking that the models they use on the site's design are actually going to be online and living in my city looking for dates, but they're definitely an indication of the types of ladies you'll find inside – trust me!
After the initial free membership process was finished, (it took about six minutes), the site brings you to your individualized search page. For me, that meant dozens of pages filled with hundreds and hundreds of women living in my area and looking for some casual sex with guys just like me. My eyes nearly popped out of their sockets looking through their profiles. As you can imagine, the profile pics these women put up are incredible – they want guys to email them for dates, so very often they're either completely naked, or wearing their sexiest lingerie. Suffice to say, even though the blood rushed away from my brain in a hurry, I was eager to start emailing these women and setting up some erotic rendezvous with them!
CROWD PLEASERS
Once I started emailing the women with my smoothest lines, I saw that my inbox began getting replies from some of the ladies I'd propositioned. The site informed me that to read their replies and use the rest of the site's features that I would have to upgrade to a paid membership. Since the site has so many features and no ads, I figured this would be the case. Luckily, the cost for a monthly membership is on the low side, compared to other similar adult dating sites, so I was happy to see that! After upgrading to the Gold option, I got everything the site had to offer. Unlimited use of the email and web chatting features. Instant access to the sites Adult Movie section where I could stream thousands of XXX films for free. The group discussion boards which always had some spicy topics, and online forums for interacting with other members. Then there was the members' videos. That's where actual BlackLoverSearch members upload their own sex movies. Amazing videos in there!

I could have chosen the Silver membership option instead, but that would have only given me the basics – namely the search and email features, as well as the site's get-laid-or your-money-back guarantee. Here's what each membership costs:
PRICING

Can you imagine getting everything the site has for just #12.50 a month for a whole year? That's less than two shots of Jager at the bars trying to pick up one woman. With BlackLoverSeach you don't have to ask – they're on there because they want casual sex with you!
DATE SITE CONS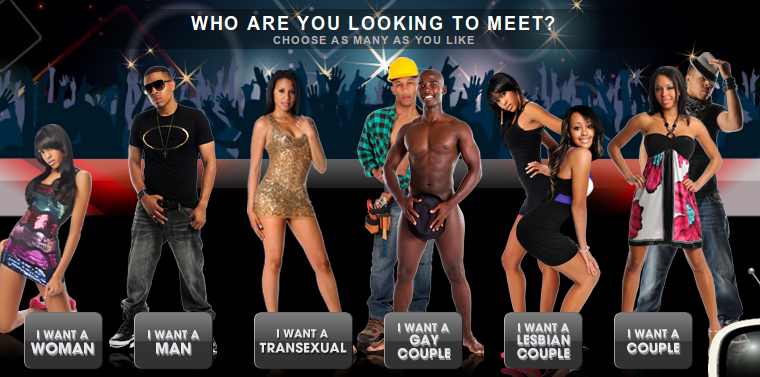 I didn't have too many problems with this site. I especially liked the mobile app it has. But the one criticism of the website I'll mention is that it can take quite a while for you to get replies from the hottest women on the site. This makes sense, since the hottest ladies are obviously going to have the most interest in them. Even so, it was only a few days before even the most beautiful and bosomy perfect tens got back to me. This isn't really even a comment about the site's problem – it's just an observation. If you want instant response from women and dates the same night, you'll have more luck asking the 7′s and 8′s. The 9′s and 10′s take more time.
WRAP IT UP
Over the month, the numbers break down like this. I sent out 88 emails to women, and got responses from 75 of them. I set up 44 hookups over the month (yes, more than one a day), and only three cancelled. I even managed to hook up a threesome with one super foxy ebony babe and her husband. We guys never touched during the date, but showed her a night she'll remember forever. I love this site, and will use it until I've got no more lead in the pencil. I highly recommend it to anyone who knows like I do that ebony women are amazing in bed!
BlackLoverSearch Review : Excellent Ebony Dating Site!

,
Author: Darryl Stewart
Originally from Rhode Island, Darryl Stewart moved west to Los Angeles where he attended The University of Southern California. There he obtained his masters degree in Communications, and now he currently works for a major television network.