Bostondating.Bostonsinglegirl Review: A Quality Dating Experience!
Link: Bostondating.Bostonsinglegirl : A Quality Dating Experience!
Author: Darryl Stewart
Categories: dating site review Legitimate Dating Sites Mainstream Dating online dating review Reviews
Bostondating.Bostonsinglegirl Review: A Quality Dating Experience!

When I started out reviewing Bostondating.Bostonsinglegirl, I wasn't exactly sure what I was getting myself into. After all, I didn't follow the blog of the woman that started this dating site. I mean, I'm sure her wry witty observations about the dating scene in Boston are interesting and humorous (especially considering her popularity), but I prefer to keep all my dating misadventures private. I don't need the world to know when I've accidentally dropped a big dollop of whipped cream in my crotch and walked around all night unaware that it is still there. However, back in 2011 this share it all girl started her blog, and it took off like a rocket. Now she decided to include a dating site on her blog, and it too has become really popular, especially with her readers. So, I decided to give it a whirl for a month and see what sort of fun I could find with the local ladies looking for love.
NEED TO KNOW
The first thing you need to know, and which I made sure of right away, is that you don't need to live in or around Boston to use this site. Don't be fooled by the name. People from all over the United States are using this site, and more and more are joining every day. It's still not as popular as a site like PassionSearch, (nor is it as cheap as PassionSearch) but it's gaining a steady following and growing all the time. You get a free initial membership which lets you look around the site and see if it's the kind of dating site you'd enjoy using. Once I had finished my initial free membership (it took about three minutes), I started looking through the local women it had matched me up with. Because the information they ask for in your membership is so basic, they didn't really have much of a matchmaking system in place. That means that they'll match you with local women that are around your age, but otherwise, you have to do  your own searching to narrow the field a little. After being online about forty five minutes the first night, I had found about twenty women that I thought were pretty and interesting. So I sent out my standard getting to know you, and would you be interested in going out on a first date email to them and hit the sack for the night.

CROWD PLEASERS
When I got up the next  morning, I saw that I had some responses from some of the women I had contacted the night before. But then the site informed me that I would be better off upgrading my account to one of the paid memberships they offer so that I could use the whole site more effectively. It didn't surprise me that the free membership was only good for so much on the site, and for full functionality I'd have to shell out some cash. I'll get to the pricing in the next section, but first I want to talk about all the cool features I got when I did pay for their month membership option. The most important things you get when you upgrade are unlimited use of the site's email feature and online chatting.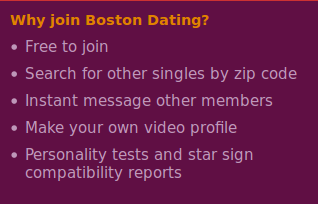 After all, initial communications are the most crucial when it comes to meeting people online, so not having to worry about reaching your maximum amount of messages and what not is a nice bonus. You also get to send gifts and winks to other members with the paid membership, as well as subscribe to mobile alerts. This means that when you're out and about, you can be notified on your mobile device that someone has sent you a message, or a gift, or maybe even a saucy pic. The other benefit of the paid membership is being able to write your own diary on  your membership page. The initial blog from BostonSingleGirl became popular because of her diary-like confessions about dates she's had. You get to do the same, and it helps other people get a sense of your personality. Feel free to be as funny and candid as you want – other members will appreciate it, and it'll get you dates – guaranteed!
PRICING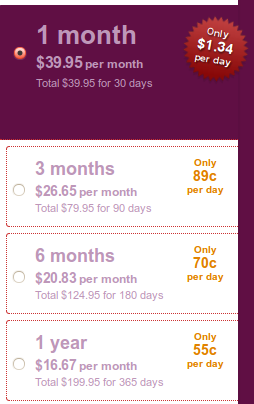 As you can see, the prices for the site are pretty high, compared to a site like PassionSearch. However, you do get quite a few features with your membership, and it still comes in way less expensive than trying to meet people at the bar or clubs. Obviously the yearly membership is the least expensive when it comes to a daily breakdown of cost, but before you commit to the full year, I highly recommend that you give it the monthly membership try first.
DATE SITE CONS
While it definitely has it's positives, this site has some notable deficits that you should be aware of. First of all, the membership is still growing, so you won't get as many members as on larger sites.  Also, it is pretty much centred in the U.S. at the  moment, so outside countries have even more limited members to choose from. Finally, the site is a little more expensive than other comparable sites, but you do get quite a few nice features.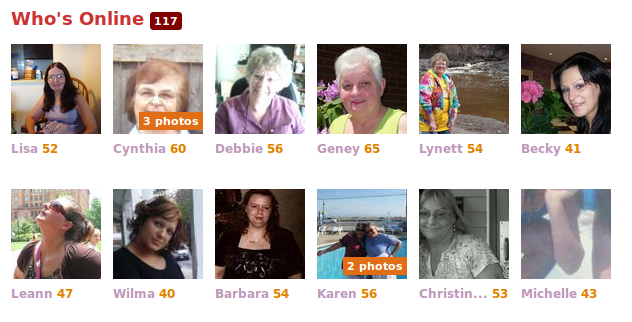 WRAP IT UP
I had a good time using this site. I sent out a total of about 87 emails to different women and got replies from more than 95% of them. I had 23 first dates with women, all of which showed up. I'd say that I met three women that I would see again, and maybe one that could be a keeper. In terms of return on the investment of my time and money, I'd say this site is above average. I think it'll get even better as time goes by and their membership grows.
Bostondating.Bostonsinglegirl Review: A Quality Dating Experience!

,
Author: Darryl Stewart
Originally from Rhode Island, Darryl Stewart moved west to Los Angeles where he attended The University of Southern California. There he obtained his masters degree in Communications, and now he currently works for a major television network.